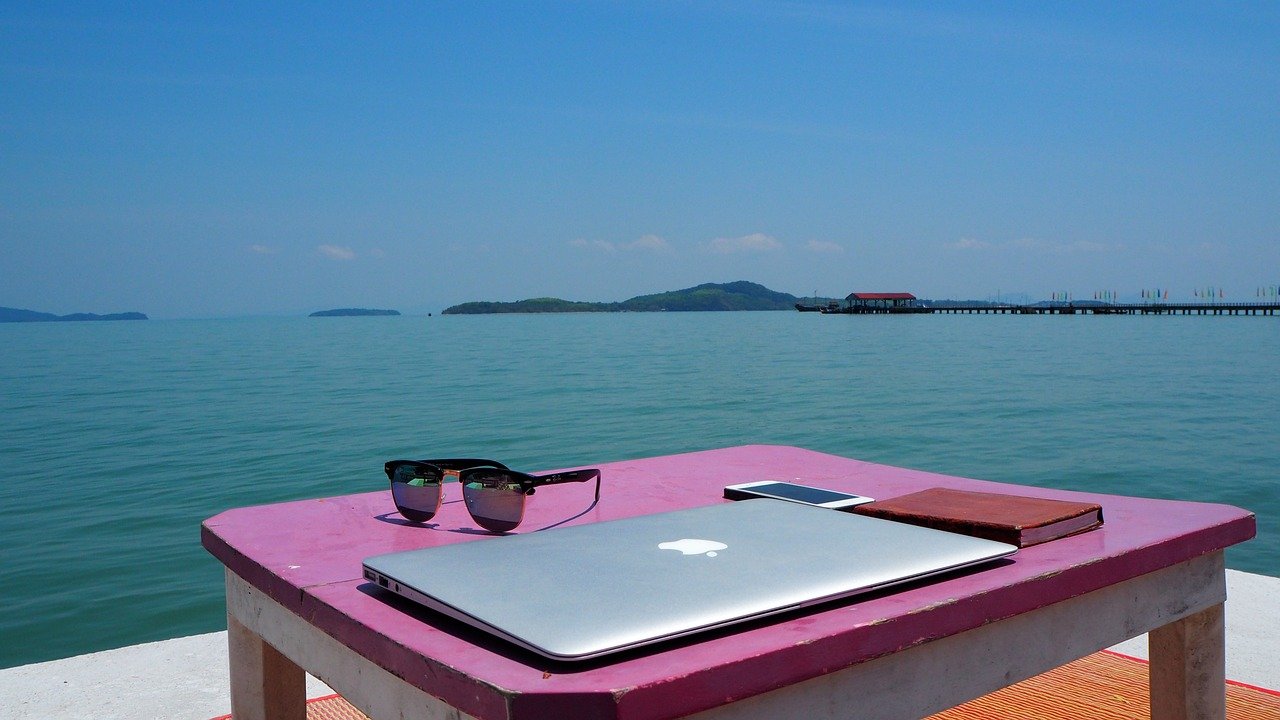 Top 10 Highest Paid Remote Jobs
Have you ever dreamed of working out of home, work sitting in a coffee shop with your laptop? The truth is that in our century of technology, where 4.5 billion people are using the internet, we get an excellent opportunity to work from home using smart devices and get paid a decent amount of money. On the other hand – employers won't need to spend money renting the offices, which is a significant cut the business costs, and another good reason to pay you more. Some of the most paid jobs require you to work from home and your personal computer/laptop. I have prepared the list of 10 well-paid jobs, and here they are:
Lawyer – Attorney
Salary: $100,000+
Lawyers need to visit court and to see their clients, sometimes not in most pleasant places(like prison), but the attorney does most of his job from the comfort of their home.
If you are an attorney that works with tax, you should meet your co-workers in the office so you could work on strategies and policies. But if you a lawyer that knows criminal law, like you are an attorney that deals with small crimes like driving underage or driving under the influence, you can work with clients from your home as long as you have a nice-looking office to guest your clients.
Psychiatric
Salary: $190,000 – $300,000
You would be surprised to know how many people need a professional opinion on their mental health and need advice and help. As psychiatric, there are many ways you can do your job. You can use your home as an office and meet your clients face-to-face, or you can also meet your clients via video call, or even you can guide your clients via studies and papers. I would recommend doing your job via video call as it is remote and you can do it from anywhere, and from the comfort of your home.
Technical Support Manager
Salary: $60,000 – $120,000
Every prominent company needs someone that will manage their IT support and resolve all of the technical issues. And Technical Support Manager' an s job is not that hard. It requires you to stay updated with the latest news on technology and know Hardware and Software, and this is something that can be done without you going anywhere. You can work from home and help your clients from your personal computer and earn a lot!
Information Security Manager
Salary: $120,000 – $140,000
Most companies have got their database, store their client's private information. That is why they are on the attack from information thieves, who want to get this private information for their commercial or personal use. The loss of that information can cause many problems for the Company. This is where Information Security Manager comes to the scene. As an Information Security Manager, you can work from home and your personal computer.
Tasks of Information Security manager is to manage the company's security data strategies, and test system for any leaks, that thieves could exploit. Data Security Manager is a massive part of the company, and people doing this job are paid very well.
Data Analyst/Scientist
Salary: $120,000 – $140,000
Another job that you can do from your home using your PC. Data Scientist is responsible for analyzing data for some potential that can be used for marketing or to get more customers for the company.
As a data analyst, you would need computer knowledge, and you need to know how to work with technical data and then make a strategy to profit off that data with a plan that was analyzed by data scientist/analyst.
National Sales Account Executive
Salary: $130,000 – $200,000
Every prominent company makes a lot of money, so they also pay a lot of money for someone to manage their sales. That is where the National Sales Account Executive comes to the scene. National Sales Account Executive is a great remote job because, most of the time, working outside the office is encouraged, so you work from home all the time.
Product Manager
Salary: – $50,000 – $120,000
Every successful company needs a Product Manager. That is a role where you are required to handle products and solutions, make strategies about products, writing great product descriptions and features to get clients interested in it.
Senior Software Engineer
Salary: $130,000 – $180,000
Senior software engineer needs to work with research and analysis, monitor the company's software designing process. Not only that but, Senior Software Engineer requires leadership skills because they work with software developer teams. So communication skills are essential.
Mobile Developer
Salary: $60,000 – $120,000
Mobile Developer is a great job for creative people and people with an idea. Mobile Developers develop games for Android and iOS, smartphones, and tablets. You don't even need to work with a company you can go solo and make a great game that will get you millions. A lot of games on Google and iOS store, currently as we are speaking, are making millions of dollars. Mobile developers can also work on fixing glitches and bugs after the development of a game.
Writer/Content Producer
Salary: $50,000 – $100,000
Every large company needs one copywriter that is required to create content for their clients like blogs, newsletters, SEO campaigns, etc.. This work can be done from home and is remote. Every creative person can do this job.
You can use our professional resume writing services to order a great resume!