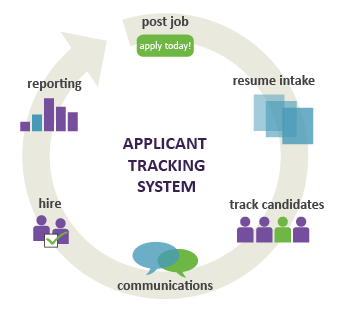 What is ATS and how to beat it?
ATS (Applicant Tracking System) is a software application employers use for an automatic Resume selection. All it does is either automatically declining the applications or putting them onto the employer's desk for further review. ATS is used all over the world by many companies to save time and human resources
This program doesn't invite candidates for an interview. However, the majority of applicants fail to get an opportunity to move on to the next stage of getting a job. So your phone will not ring, your mailbox will be empty, and the position will be taken by someone else.
How to beat ATS? – is the question asked by millions of people who are looking for a new role.
There are thousands of articles and videos you can find online on this topic. We decided to share the main aspects that we think are the most important to push your Resume past ATS.
Your resume has to be correctly structured. At the top center, write your name and your contact information. Your email address is quite essential. Avoid weird names and phrases, ex. [email protected] or [email protected], the best is to use your name and surname like [email protected].
Choose the simple format! No fancy fonts, no colours, no images. The computer cannot read that, and you will fail!
Begin your resume with a compelling summary of your career. This is the most crucial part of your resume, as that's where you have to get your potential recruiter interested when it's going to get to him. Use keywords that are relevant to the position you're applying for. Include numbers and achievements. Take your time on this one; don't rush and have a think. ATS is a program designed to find applicants who can complete the duties required and have experience working in this industry.
Back it up with the list of your skills and competencies. Just list them up — all the areas of expertise.
Next, put down the list of companies you've worked for in chronological order, starting from your most recent position. This part should include the description of the duties you were completing working for this particular company. Use terminology, put down the experience in mentorship.
After your work experience description, show your educational background and the rest, like language skills and references.
Is that it? Yes, it is. If your resume will be the right structure and will include the keywords ATS is looking for, your resume will get to your potential recruiter.