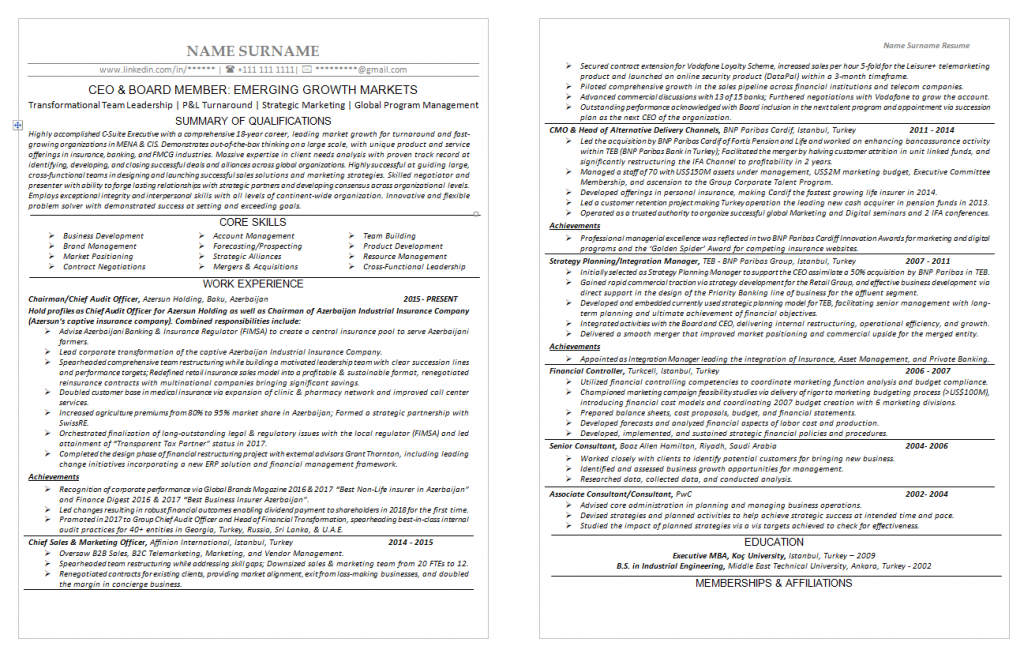 The resume should be voluminous and literate. Take it very seriously, because selection for the CEO position is incredibly difficult and serious.
The candidate for the position of CEO must indicate on the resume his education, data on professional development, and obtaining a second education, if any, as well as experience in managerial positions, preferably at least five years.
Indicate the period of activity, previous places of work, and positions held. Provide a brief description of your career growth, and assess the results of your work, listing the most significant achievements. The role of the CEO is very responsible. Therefore, the resume must describe all your professional activities so that the employer can see your practical skills and professional knowledge. Describe the amount of work performed. This will show your efficiency, indicate your business and psychological qualities as a leader. Focus on your striving for the set targets, sociability, striving for self-education, authority.
---
---
---
---
---
---
---
---
---
---
---
---
---
---
---
---
---
---
---